Stern Career's Overseas Education Institute provides full support for preparing visa documents as well as in an interview for the Visa process at the German Embassy. We will provide 15 days visa training by a professional trainer who will teach do's and don'ts for a visa interview. Stern Career's Overseas Education Institute will provide a bank of around 40 questions which you need to prepare for the visa interview. Getting a student visa will take time up to four months.
Student Visa is initially granted for three to Six months. It will be extended by Foreigners Registration Office (Auslanderamt) for one year at a time, until the completion of your studies. Please check the website of the German Embassy for any changes. For more information, please visit www.india.diplo.de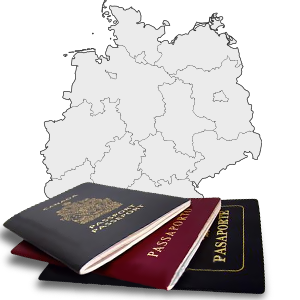 Documents Required
for Visa Process
Passport
3 photographs (35mm * 45 mm size with face covering 3 quarters of areas, background with light color)
Application fees (Demand Draft for Visa fees)
Marksheets and Certificates
Proof of English Language Proficiency (TOEFL/IELTS)
Proof of German language proficiency
Proof of Financial Means
Declaration of Authenticity of Documents Submitted
Admission Letter
Other Legal Supporting Documents
The Visa Section of The German Consulate of Germany Only can Issue Visa's to
Applicants holding a valid passport.
Passport should have been issued (and not extended) in the last 10 years.
Passport should contain at least 2 blank page.
Passport should have a Minimum Validity of 12 months beyond the date of return from the Schengen territory.
Passport containing Illegible Data will not be accepted.
Proof of German Language Proficiency
Applicants have to submit the Original and A4 sized copies of proof of German Language Proficiency, though if the medium of instruction is partly German at the German university. German embassy most probably accepts only Goethe institute certificate.
Confirmation of Financial Proof or Scholarship or Stipend Received by Them
The applicant showing the minimum balance of EURO 8640 and remark that the account holder can dispose of a monthly amount of EURO 720 (if your balance is not fulfilling the mentioned condition your application cannot be processed). For information regarding the procedure of opening the blocked account in Germany please contact a bank in Germany or an international bank of your choice. Proof that Study fees have been paid, if applicable. In case if the fees are not paid by students, proof has to be provided that the necessary amount will be at the Applicant's disposal in due course of time.
Stern Career's Overseas Education Institute will support you to submit your Visa Application File in the German Embassy / Consulate.