Working as a Nurse is a very respectful profession in the medical system. Germany has a very high demand for Nurse so they are now doing more focus on the International nurse who can come to Germany working as a Nurse in Germany. So, from India and all over the world, Nurses are going to Germany to build up their career.
There are not enough nurses in Germany. 84.000 Nurses are missing till 2020, according to the "Rheinische Westfälisches Institut für Wirtschaftsforschung". Till 2030 the gap will be over 200.000 Nurses.
Basic Requirements
Program completed as Diploma/Bachelor/Master Degree in Nursing
Those who have an official recognition as nurses in their home country
Language Requirement
If you want to work as a Nurse in Germany then you must require knowledge of the German language because you have to communicate with local people and they only can speak in the German language. So, every nurse has to have knowledge of the German language to work as a Nurse in Germany.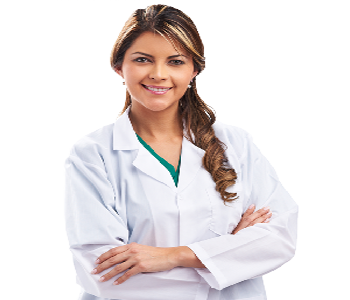 So, Most of the hospitals will help you to learn the German language, when you start the program in Germany. In the First year, you do not have to work with full responsibility, and working hours are also less because in another time the hospital will support you to learn intensive German language.
The downside, during this one year you will not get more salary as compare of Normal Nurse who is working full time as a nurse.
To start your Recognition process in Germany, you need a B2 level of the German language. So if you want to start working as a Nurse in Germany, you must have to start your German language course as soon as possible.
Salary of Nurse in Germany
If we discuss Nurse who just has finished education, they will get 2400 EUR Brutto per month. But after deduction of tax, you will have Netto 1580 Euro to 1800 Euro depending on you are married or unmarried. Foreign nurses who are not fluent in the German language earn less in the first year. They can expect roughly 1800 EUR Brutto (1.250 EUR to 1.420 EUR Netto). The good point is, They will also have to work less About 36 hours per week. You can utilize the remaining time for language courses, etc.
Documents Requirements
If you make a plan to start your profession in Germany as a nurse, arrange to require below-listed documents for the process.
All application documents have to be notarized!
CV/Resume
Certificate of Hepatitis B Vaccination
Health Certificate
Professional passport size photograph
Work experience certificates (if any)
Registered Nurse – certificate
Secondary schooling or equivalent (both side)
Higher Secondary or equivalent (Both Side, if available)
Professional qualification certificate (Degree certificate)
Curricular of the professional qualification
If existent: consolidated mark sheets from the university or college (if coursework completed)
Individual semester wise mark sheets (If available)
Provisional certificate (If available)
Photocopy of passport (front and back page)
We Stern Career's Overseas Education Institute will help you from starting your journey for working as a nurse in Germany. We can help you with the following process
Confidential Documents Handling
German Language A1 & A2 in India
German Language B1 & B2 in Germany
Medicine German in Germany (For Nurse)
Applications for Immigrant Nurse adoption Program in Germany
Help for recognition of Certificate (Licence as a Nurse)
Documents Translation (In the German language)
Strong Visa Assistant
Pre-departure Training
Post-departure Training
Help for finding Accommodation
If you have further confusion and want to know more, please visit our office or call us.