Hospitation is like Internship or Observership in Hospital, where intern doctors only allow observing the patient; they are not allowed to do handle any patient but this all working condition during Hospitation in Germany is depended a lot on hospitals and people who are working there.
In some hospital, if you have work experience and you will show your potential to senior's doctor then maybe you will get a chance to handle some patient, but this is not legal in Germany. German health care system is very strong toward patient safety, so they do not allow any intern to handle any patient. Also, some patient will not feel comfortable if the intern will handle them.
So, For Hospitation we can mean it as a short-term internship in hospitals. It is for three months to six months and Accommodation can be providing during Hospitation. This Hospitation is non-paid (Of course no one will pay you for observing them)
For Hospitation, the doctor can choose different department as per interest. Hospitation is not compulsory for specialization or Medical PG in Germany, but it will surely help a lot to learn practically about the German medical system. You can converse with patients, Doctors, different associates, ask every one of the questions you have.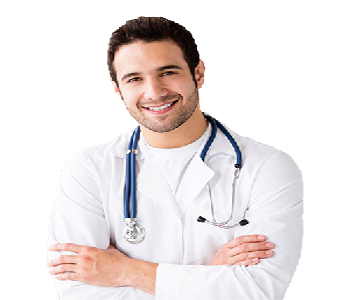 Advantages of Hospitation in Germany
During Hospitation intern doctor come to know about the German hospital's natural environment and how all things going on in German hospitals.
It is the way of experiencing the German Medical System more practically.
You will get a very good chance to learn Medical German language as all staff and member of hospitals are doing all conversation in the German language.
You have a chance to interact with consultant doctors and you are getting a reference from them as well, it will increase your chance to get residency in the same hospital or others.
Hospitation is your strong step toward your residency in Germany. Because of Hospitation, you will gain self-confidence to your interview for your residency in Germany.
After successful completion of your Hospitation, Hospital will issue you a certificate which will enhance your resume.
For Indian doctors, it is the best way to go to Germany with Hospitation because, with help of invitation documents which will send by hospitals for Hospitation, doctors can apply for Visa. So it will save your time and money both.
With the help of Hospitation, doctors will get proper time and environment to learn general German as well as Medical German language.
After completion of your Hospitation, You may get a letter of Recommendation from your senior doctors which will increase your profile and chance for your residency in Germany.
Nowadays, to get position for Hospitation in German hospitals are very competitive, so the requirement for selection being high everyday. So to get a position in Hospitation doctors need to work smart and fulfil all requirements.
How to Apply
for Hospitation

Before starting to apply for Hospitation every doctor needs to understand the requirements as mention below
German language Skill
(Minimum requirement B1 Level of German language)
As I have told you earlier that to get position is competitive so I recommend you start your Hospitation application after completion of B2 level: As of good German language knowledge, you can easily communicate in hospitals.
Curriculum Vitae
(lebenslauf)
Your resume should be very appropriate and mention all requires information about your academic background, your work experience, and your training. (Resume should maximum 2 pages) Resume must be in the German language.
Once you have a German language certificate and your complete CV you can start to apply for Hospitation in Germany.
You have to find Hospitation vacancy online via a different online website (Some example is below)
When you are looking for Hospitation position you should have to be specific to select your position. For Example, if you have your specialization in General Medicine then choose your Hospitation in the same department. In this case, you have a limited number of position to apply so can be very specific and focus on your application more. This process may take longer to get positive feedback but it is a strong recommendation that you chose the proper department for your Hospitation. It will make your selection easier when you will apply for residency in German hospitals.
Hospitation application can be online at Hospitals website or you have to send emails to the specific department head and apply for the position. Your email must be in the German language, if you will email them in the English language then you are just wasting your time.
If you still feel confusion in this process then we, Stern Language can help you with your Hospitation application and give your surety to have one position for you in German hospitals for Hospitation. Contact our Branch office. We would like to Assist you for your career path.