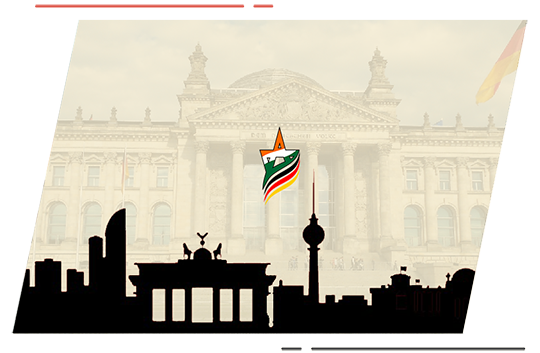 About us
Stern Career's Overseas Education Institute has been established in the Year of 2014 for the sole purpose of helping Students and guiding them for their Career's path to Germany. Our Vision is to solve the difficulties that Students are getting for Studying in Germany.
German Language Support
DSH passed faculty
guaranteed Goethe Result
Exam Practice based on Goethe basis
Online Training from Germany
Support in Courses and University Selection
VISA Interview preparation
Visa Filing
Programs for Germany
All Programs
German education system is world famous and very well known for quality of education. Degree from Germany is worldwide recognized and accepted.
Services for Germany
All Services
Services for Germany
Medical PG
We can assist the students to find a suitable job during and after their study in Germany.
Hospitation
Hospitation is like Internship or Observership in Hospital, where intern doctors only allow observing the patient;they are not allowed to do handle any patient but this all working condition during Hospitation in Germany is depended a lot on hospitals and people who are working there.
Read More
Nursing
Working as a Nurse is a very respectful profession in the medical system. Germany has a very high demand for Nurse so they are now doing more focus on the International nurse who can come to Germany working as a Nurse in Germany.
Read More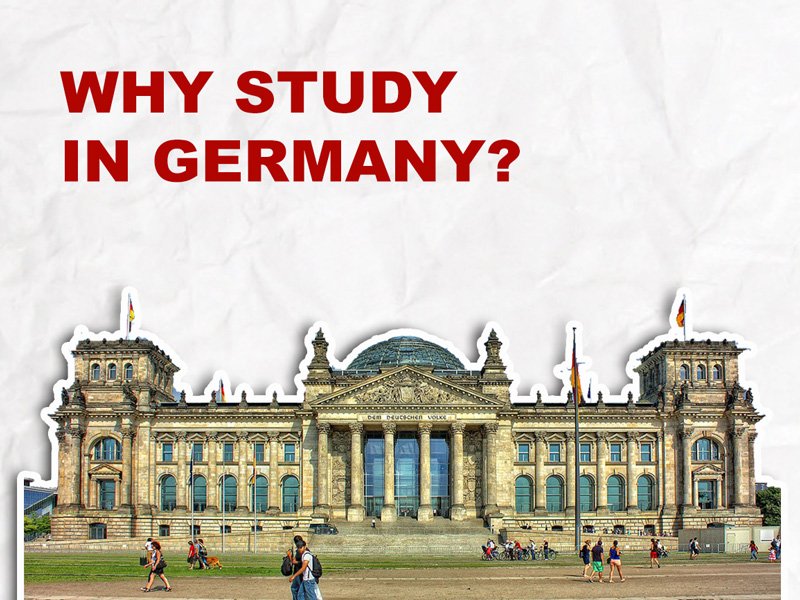 Why you should study
in Germany?
There are such a lot of important motives to Study in Germany. German Universities have an amazing allure for college students from all over Europe (and past) for as a minimum a closing couple of centuries.
High-Quality Teaching And Research
Free Education And Low Living Cost In Germany
Scholarships Available
Quality Education
Low Transportation Charges
Good Career Prospects
High Quality Of Life
Environmental Aspect In Germany
Demographics
Geography
Testimonials
What Our Students Say

Nirmalkumar Mistry
Msc in Technische universität in Chemnitz
I can highly recommend this institute for learning German language because this institute provides best atmosphere to learn German and also gives guidance regarding admission in best university of Germany.

Yashkumar Kathrotiya
Hochschule Revensburg-Weingarten
I refer to all of you please teach German Language at stern as well as consultancy
Vishal Nathani
Leibniz Universität Hannover
I am greatly thankful to "Stern Career's Overseas Education Institute" for their valuable guidance and support to achieve my goal of getting visa of GERMANY. I experienced that team members are very professionals and competent in dealing with difficult situation. So If anyone have the dream to study abroad then this is the best ever consultancy for student's bright future.

Hiren Dobariya
Leibniz Universität Hannover
Experienced faculty Most suitable location Daily analysis and Speaking Practice Greater result Excellent chance to make future Perfect consultancy Mostly Recommended

Vivek Kantrodiya
Leibniz Universität Hannover
One of the best consultancy for German higher education. They are highly professional with the way of the work. I am satisfied with their Service. I got offer from University of TU Hannover. Thanks to Stern Career's Overseas Education Institute their guidance and support.
Hiren Kotadiya
Hochschule Revensburg-Weingarten
Stern has been guiding me from the time I join. Stern had helped me in guiding every steps towards my successful career in Germany. The continuous efforts of Teacher and team both are good fruits that my Visa has been accepted. I credit the whole to Stern team for my success and I will never forget their contribution made towards my future.
Piyush Kapopara
Duiseburg Essen Universität
Excellent assistance provided by their staffs. Guided me step by step. Deal with my concerns professionally, replying my queries immediately, always keeping me informed. Thank you so much Stern Career's Overseas Education Institute Team and keep up the good work. Thanks